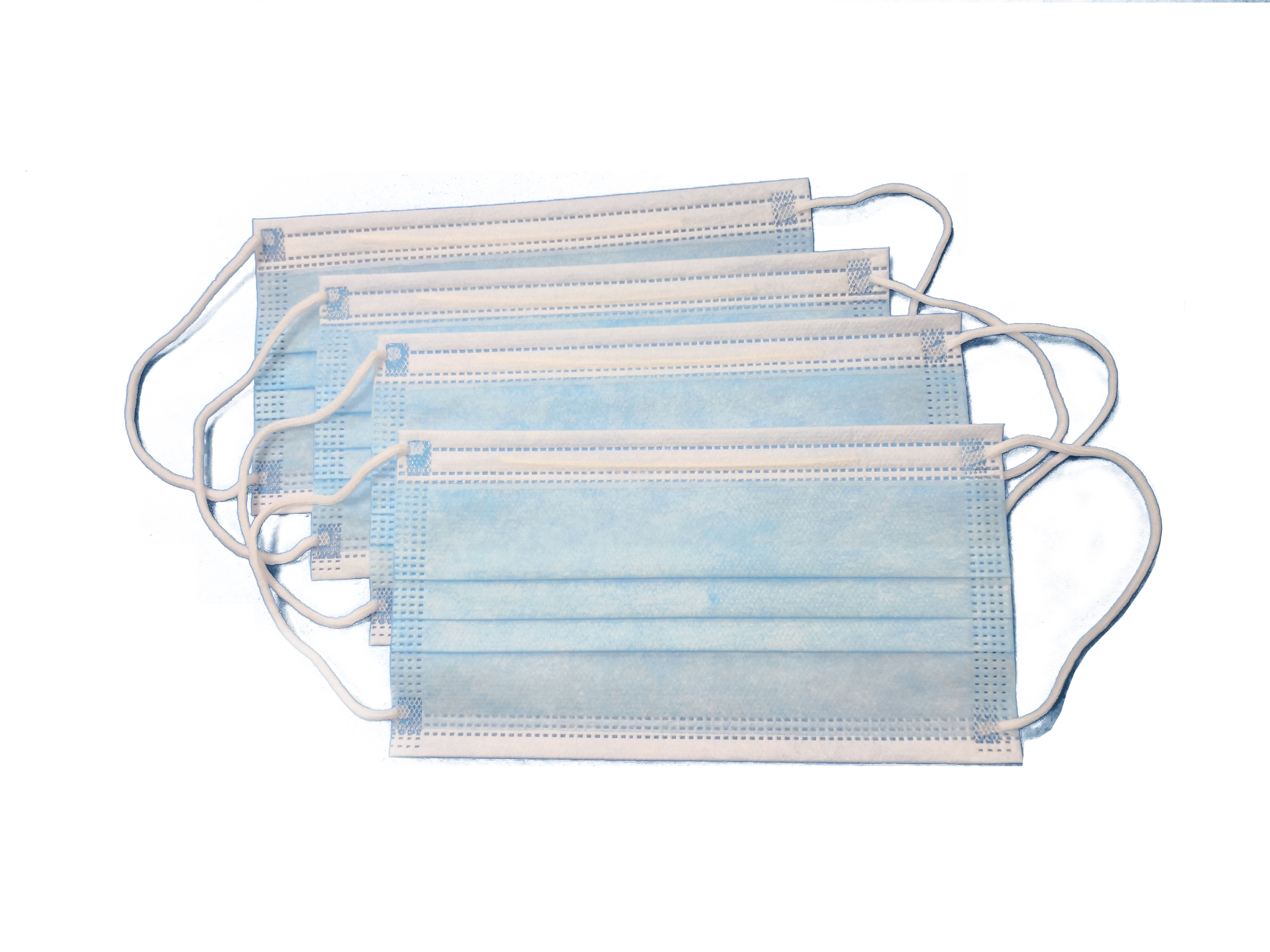 Disposable medical surgical mask
The medical surgical mask is made of a surface layer, a middle layer, a bottom layer, a mask ear wearing, and a mask nose clip. The surface layer is made of sanitary polypropylene imitation fabric, the middle layer is made of high-efficiency filter melt-blown fabric that is made of polypropylene spinning method, the bottom layer is sanitary polypropylene imitation fabric, and the mask ear wearing is made of polyester and a small amount of spandex threads, and the mask nose clip is made of bendable and shapeable polypropylene (in accordance with GB / T12670-2008 polypropylene (PP) resin requirements). The product standard is 17.5 * 9.5cm. The mask can quarantine liquid, bacteria and filter particle. The product is sterilized by ethylene oxide.
Instruction
Open the package, take out the mask, put the side with the nose clip up and the side with the bezel outward, and pull the ear wearing gently to hang the mask on both ears.
Gently press the nose clip to fit the bridge of the nose, then press and hold the nose clip, and pull the lower end of the mask down to the jaw, so that the folded edge is fully unfolded.
Organize the wearing effect of the mask, so that the mask can cover the user's nose, mouth to jaw, and ensure the tightness of the mask.
Application Scope
Can be used by medical personnel and relevant personnel to protect airborne respiratory infectious diseases.
Storage Methood
The already packaged masks should be stored at a relative humidity of no more than 85%, with a temperature of below 40 ° C, in the non-corrosive gas, well ventilated, cool, dry, and clean environment.
Please read the instruction before use in order to ensure correct wearing;
Please dispose the used masks in accordance with local medical waste or environmental protection requirements.
Please strictly follow the aseptic practices.
Product technical requirements
Specifications: 17.5 * 9.5cm
Validity period: 2 years
Production date and batch number: please check the code